"More Than A Greek Salad" by Ivy Liacopoulou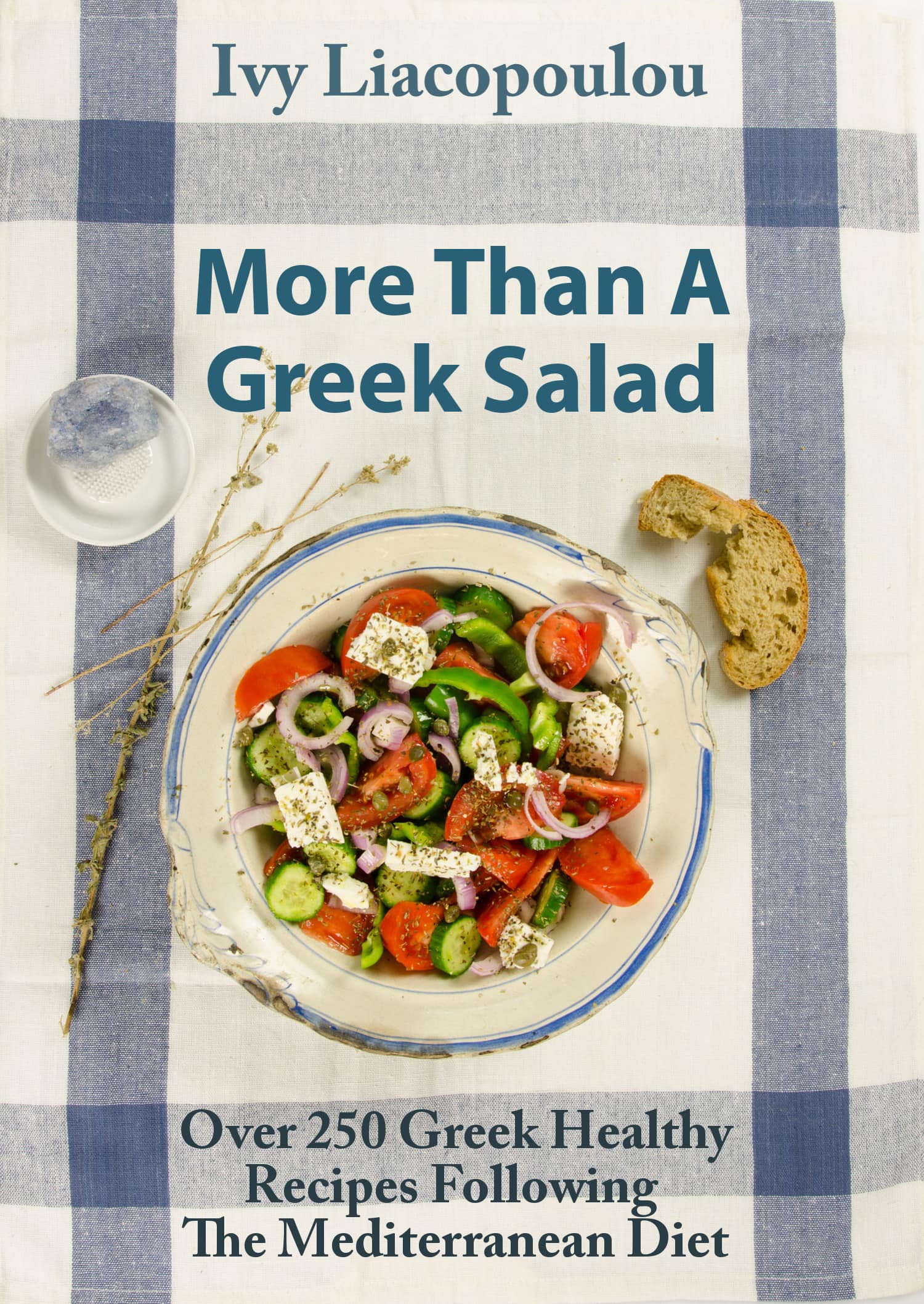 "I have the pleasure to announce that my second cookbook has just been published on
Delicious recipes for everybody, especially for people who are on a diet or for people who want to maintain their current weight.
It is an ebook written in English. More than 250 recipes!!! Great value for money!
The cookbook is divided into three sections.
1) The first section covers useful information about the Mediterranean Diet, which in fact is not a diet but a lifestyle approach which leads to long, healthy lives with less chance of chronic disease.
2) The second section showcases those Greek recipes which are based on the Mediterranean Diet.
3) The third section consists of a Diet Plan based on the recipes of the cookbook, from which you can choose what to eat.
I definitely recommend it!!!